Music Theory For Guitar
Music Theory For Guitarists FINALLY Explained! Your Frustration In Learning And Understanding Music Theory As A Guitar Player Ends Here!
Have you been struggling to learn music theory for guitar or simply looking for a faster, better and easier way to learn music theory? You're not alone. I know how you feel, a lot of guitar players have felt this way, but what I've found is there are 5 main reasons why guitar players become frustrated when trying to learn music theory on the guitar.
Here are the 5 big reasons other music theory websites, books, resources or products may not work for you:
The way they try to teach you music theory on the guitar is very often hard to understand and can quickly become overwhelming to learn.
They typically don't show you how to apply music theory to actual guitar playing. In other words, there is a disconnect between the music theory concepts they attempt to explain and the real music that you want to play or create.
Most of the time, what is being taught are simply incomplete 'pieces' of music theory without real connection to other concepts.
Their approach to teaching music theory for guitar is simply BORING - kind of like reading a computer manual… yuk!
There's a lot of music theory stuff out there for guitar, but not much guidance when it comes to showing you what you need to learn and focus on in order to do the things you want to achieve musically in your life.
If you are like most guitar players, you want a place where you can get:
music theory help for guitar that is easy to understand but isn't written only for people who began playing guitar yesterday.
music theory lessons, advice and resources for guitar that will actually show you how to apply what you learn to real life guitar playing.
a complete picture of the music theory concepts you want to learn, understand and use on your guitar and in your own music.
an understanding of music theory that is interesting to learn and is not written in a dry and boring way that is painful to read.
a real idea of what aspects of music theory are the most useful things for you to learn right now and in your guitar playing future.
MusicTheoryForGuitar.com and all our music theory guitar articles, lessons and resources were designed specifically to give you exactly what you want and need so that you really can learn music theory for guitar in an easy-to-understand, fun, entertaining and complete way. Welcome home. :)
---
The Complete System Of Learning, Mastering And Applying Scales For Blues Guitar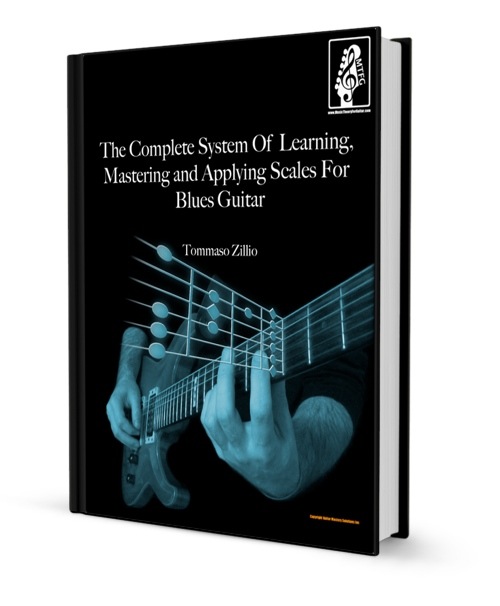 You hear great Blues players creating solos that sound amazing but have no idea how to do it by yourself? Are you thinking too much about "what to play next" rather than letting your emotions speak through your playing? Do you struggle in playing the Blues in all keys and over all the fretboard (as opposed in just one basic position)? If you have answered "yes" to any of the questions above, then you need to learn how music theory applies to Blues, and how to implement this knowledge into your guitar playing in an effective way. Read about how to finally master all the scales for Blues guitar, how to get rid of your frustration and lack of confidence once and for all, and how to finally play Blues from your heart!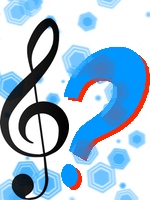 Do you think Music Theory is harmful for your creativity? Everybody tells you to learn to play and that theory "can come later"? You think you don't need theory because you can "play by ear"? Read here what theory is, what it is for, and what it can do for you and your creativity. Save yourself a world of pain and frustration by eliminating these six music theory misconceptions.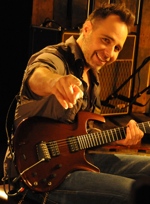 We interviewed Dave Martone for another great interview on music theory and composition. Dave shares with us some of his unique insights on how a moder guitarist can use music theory to create new and original pieces.

---